Motorcycle Club Pins and Custom Motorcycle Pins!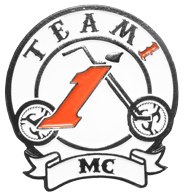 Each year Metro Pins proudly designs custom lapel pins for Motorcycle Clubs across the country. Motorcycle Clubs host events from Motorcycle Runs for safety awareness, Rallies to raise money for charities, and Memorial Runs for our fallen soldiers.

Whether your Motorcycle Club is riding strong on the open road or has a special mission, Metro Pins can help display your colors on and off the road.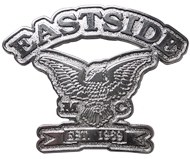 What kind of pin should you get for your Motorcycle Club? For long lasting durabilty and less color fading, soft enamel and hard enamel pins are the most popular choice for any custom motorcycle lapel pin. With soft enamel pins you can feel the pin design's surface texture where a hard enamel pin gives a smooth and durable finish. Soft enamel and hard enamel pins take longer to make (colored by hand), so keep that in mind.

What size pin should I order? Not too big! You will thank us later for this advice. We suggest a pin no bigger that 1.5". A larger pin could be cumbersome while riding.


Motorcycle Club and Custom Motorcycle Pins...