Nurse Graduate, Nurse Recognition and Custom Nursing Pins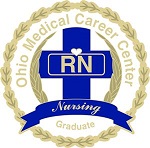 Dating back to the 1800's, Nurse Pinning ceremonies are a time honored tradition. Upon graduation each nurse is given a lapel pin to recognize the hard work and determination of the Nurse. The lapel pin is a visible way for others to identify the service and dedication of the Nursing community.

Early on Nursing pins were very generic, sometimes only including the Maltese Cross. These days, each nursing pin is customized to reflect a school or specific practice of Nursing. Whether the design is edgy or a more traditional look, there will always be a rich history behind each nursing pin.

What kind of Nurse Graduate pin should you get? With little exception, soft enamel pins and hard enamel pins are the most popular choice for Nursing pins. You want them to last. With soft enamel nursing pins you can feel the design on the pin surface. With hard enamel nursing pins, you get a smooth, durable finish. Both soft and hard enamel pins have a high quality look and feel.

What size to get? Not too big! The average Nursing Graduate pin size is between 0.75" and 1.25". We'd suggest about 1.00" (size of a quarter), but it definitely depends upon the design shape of your pin. A rectangular or oval Nursing Graduate pin shape may need to be ordered a little larger.

Follow us on Facebook to hear about any sales we have.
Nurse Graduate and Custom Nursing Pins...