Custom Service Pins, Employee Recognition Pins, Award Pins & Years of Service Pins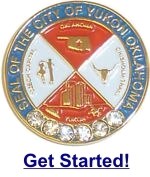 Custom service pins allow you to reward your valued employees by recognizing them for their years of service to your business. Award pins can be used by any size business. Our years of service pins can show employees you care - give them custom recognition pins for their tenure. We offer custom years of service pins with your company's logo. You can even add synthetic jewels to give them a high-end look.

What kind of custom service pin should you get? With little exception, soft enamel pins and hard enamel pins are the most popular choice for custom service pins. You want them to last! With soft enamel pins you can feel the design on the pin surface. With hard enamel pins, you get a smooth, durable finish. Both soft and hard enamel pins have a high quality look and feel.

What size to get? Not too big! The average custom service pin size is between 0.75" and 1.25". We'd suggest about 1.00" (size of a quarter), but it definitely depends upon the design shape of your pin. A rectangular or oval service pin shape may need to be ordered a little larger.

How many custom service pins do I need? The best way to buy is in higher quantities, even if that means some service pins sit around waiting for employees to earn them. Simply put, it saves you money to buy them this way. If you need 25, get 50 pins. Follow us on Facebook to hear about any sales we have.
Service Pins & Recognition Pins...