Custom Soccer Pins & Soccer Lapel Pins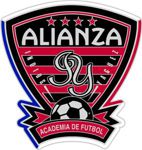 Soccer has been growing in popularity in the U.S. since the early 1960's and it exploded after hosting the World Cup in 1994. Whether you're an indoor or outdoor soccer team, pin trading is an excellent way to display sportsmanship, meet new people and have fun.

Contact Metro Pins for your team's customized soccer pin design!

What kind of soccer pin should you get for your team? Soft enamel and photoscreen pins are the two most popular choices for soccer trading pins. With soft enamel soccer pins you can feel the pin design's surface texture.

Photoscreen soccer pins are flat and polished smooth, providing full color and magazine-quality detail. Remember, soft enamel pins do take longer to make.

What size soccer pin should you get? The average soccer trading pin size is 1.75". 90% of teams pick either 1.50", 1.75" or 2.00" pins. 9% get larger soccer pins and less than 1% get smaller. We WILL try to talk you out of an undersized sized soccer pin, so that you don't have trouble trading.


Soccer Trading Pins...