Custom Sorority Pins - Sorority Lapel Pins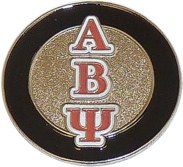 Metro Pins specializes in classic sorority pins. Whether you need a custom Greek sorority pin, a local chapter sorority pin, a sorority pledge pin or a sorority event pin, we can help! We can make lapel pin gifts like sorority sister pins or sorority pins for pinning ceremonies.

Choose classic diestruck pins, soft enamel pins or hard enamel pins with your sorority's Greek symbols. Our jewelry-like pins can proudly be worn with class and distinction for years to come.

What size sorority pin? Not too big! The average sorority pin sizes are 0.75" to 1.25".

Sorority Pins & Custom Sorority Pins...






What sorority pins do we make? We make Alpha Chi Omega pins, Alpha Delta Pi pins, Alpha Delta Theta pins, Alpha Epsilon Phi pins. Alpha Gamma Delta pins, Alpha Kappa Alpha pins, Alpha Omicron Pi pins, Alpha Phi pins, Alpha Sigma Alpha pins, Alpha Sigma Tau pins. Alpha Xi Delta pins, Beta Sigma Omicron pins, Chi Omega pins, Delta Delta Delta pins, Delta Gamma pins, Delta Phi Epsilon pins. Delta Sigma Theta pins, Delta Zeta pins, Gamma Phi Beta pins, Iota Alpha Pi pins. Kappa Alpha Theta pins, Kappa Delta pins, Kappa Kappa Gamma pins, Phi Mu pins, Phi Omega Pi pins, Phi Sigma Sigma pins. Pi Beta Phi pins, Pi Kappa Sigma pins, Sigma Delta Tau pins, Sigma Gamma Rho pins, Sigma Kappa pins, Sigma Phi Beta pins. Sigma Sigma Sigma pins, Theta Phi Alpha pins, Theta Upsilon pins, Zeta Phi Beta pins and Zeta Tau Alpha pins.